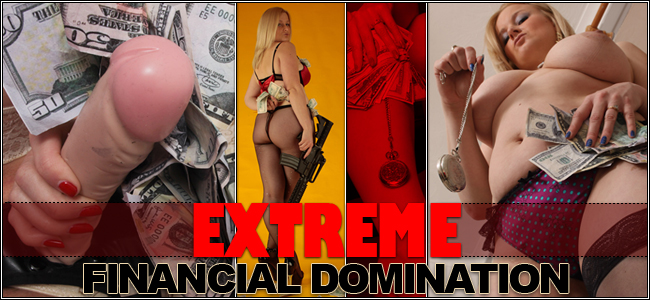 What *is* Extreme Financial Domination?
Extreme Financial Slaves are My favorite animal!  Those are the slaves that sacrifice their very financial security for Me, spending THOUSANDS or even TENS of thousands of dollars on Me.
It's often cash that they don't currently have, in the form of maxing out credit cards or taking out loans just to surrender to Me.  Others liquidate their retirement accounts, or even stop paying their rent or mortgage in order to go homeless serving Me.
They have been trained to become incredibly aroused at PAYING Me. It is often fast, thousands of dollars gone in minutes. Occasionally I acquire a slave who has this inclination previously, but I consciously am on the lookout for slaves that can be reprogrammed to be My helpless extreme money slaves.
There is NOTHING like the rush a Dominant Woman gets when a addicted slave starts turning over HUGE amounts of cash. I like it when they are crying and begging Me to have mercy.  (Me? Mercy? You are fucking joking, right?)
They are so addicted to paying Me, that they literally cannot stop and a session with Me is life altering.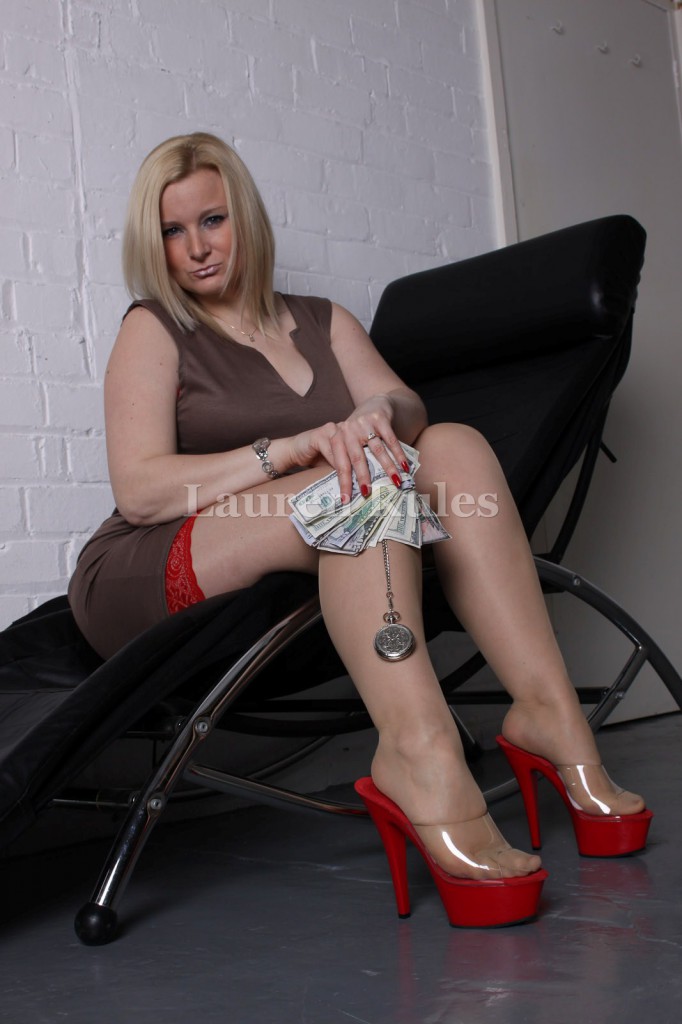 Read about some of My Extreme Money Slaves on My blog
These examples are not the only Extreme Money Slaves I have, but they ones I have blogged about
Perhaps sometime soon, YOUR name will be there as well.