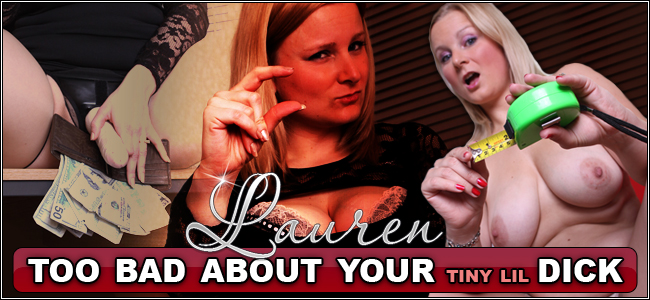 There has to be a reason you clicked on this link isn't there?
I bet you don't measure up!
We know because of this, you are not a real man and are LESS deserving of what real man have access to.
Sex, power and money.
I claim your sexuality…I'll turn you into My gay little girly bitch.
I claim your power…I control you..your mind, your clitty, your wallet and your pathetic life.
I claim your money too…it's a waste for you, so I'll just relieve you of that too.
I love abusing Losers with pindicks on Niteflirt
Losers with small dicks are amusing to humiliate
And small dicked LOSERS should know their proper place!
Try this assigment!