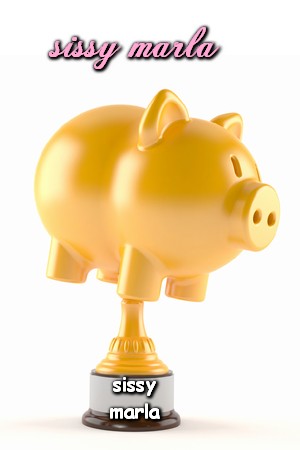 Has served since :    12/07
Amount spent as of 2/7/17:  $107, 572

Sissy marla is another one of My longest serving slaves, and you can see that she will be observing ten years of servitude this year.
Some slaves get to the top with moderate spending consistently, but sissy marla has made it with  occasional HUGE sessions of several thousand dollars each. In the past year, I have introduced her to the "Raise the Rate" game. (A series of phone calls, each at an ever escalating rate) A few times I've had the slut all the way up to $50 an hour!  Arousing!
My favorite thing to do with this sissy is to have her on the phone while I'm sending her big ass PTVs. Imagine being confronted with a $300 or $500 dollar PTV and being instructed to say. "I love you Mistress" as you pay it. It's so mindfucking. I love it. It's detailed in this blog post
And marla loves her Mistress, and her bank account proves it!
My goal?  To keep making the sissy sell off her stock portfolio so she can keep spending on Me!